A bike ride from Paris to Brittany, along the Seine, the Loire and the Nantes-Brest Canal. Last day
A bike ride from Paris to Brittany, along the Seine, the Loire and the Nantes-Brest Canal. 8th and 9th day.
Malestroit - Kerpot. 76 km
Slept like a log at Daniel's place. Up at 7.00 AM for breakfast. Once again, my aluminium donkey was loaded and readied, this time for the last leg of the 2011 Breton run.
Daniel took me along the misty canal, throught the center of his lovely medieval city, all the way to 'La Née'. During that short ride we discussed 2012 options and plans: Belgium, Holland, Denmark and beyond... or a section of the EV6 to the Black Sea ?? Still quite a lot of thinking to do.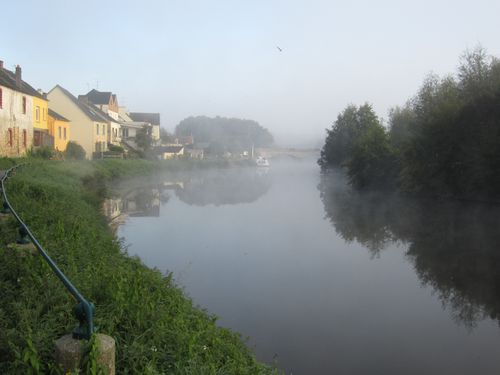 The winds were favorable on a very quiet road. Ups and downs, non-stop.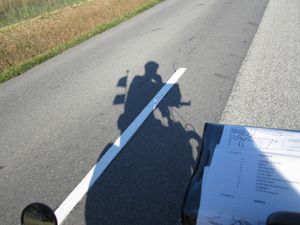 Some shopping in Sérent and 2 bars of pressure added to the tyres at an MOT garage. The 1914-1918 war memorial was a dramatic reminder of the price paid by Breton villages during WWI and II. It was hard to believe that such a small place could have lost over 200 of its children !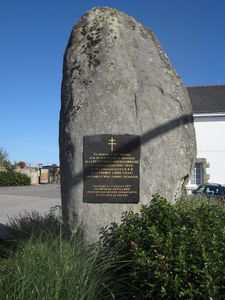 No tourist office in St Jean Brévelay. So I got my 'transit stamp' at the local post office.
No picnic tables in Pluvigner. On the way out of town, a low wall, in the shade of the entrance of a large estate, was conveniently turned into an ideal lunch table.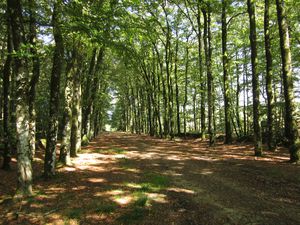 Just the right height and plenty of space to prepare the midday feast, washed down with half a bottle of Bordeaux wine. No way was I going to fail so close to the finishing post !
Back on the ups and downs of the road with a little tail wind all the way to Languidic.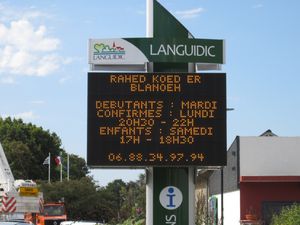 Quick stop at the town hall for another stamp in the log book. The final kilometers to Kerpot were covered in slow motion as if to make the trip last a little longer.
At 15:20 Rock'n'Roll passed the finish line after a beautiful day of sunshine, small white puffy Cumulus clouds and a gentle breeze that had pushed the metal donkey and its rider along the final 76 km of "Kerpot 2011"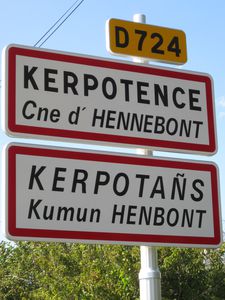 Within minutes, the tent, tarp, over shoes and other damp belongings were hanging on the clothes line to catch the hot rays of the mid-afternoon sun.
The trip, that seemed to have started ages ago, was now over, but there was no sadness felt. Other trips, not yet well defined, were already in the making, like the edges of a 1,000 - piece jigsaw puzzle just out of the box.
Day 9 - Auray - Paris by TGV No. 8730.
One week to get there. 3h30mins back....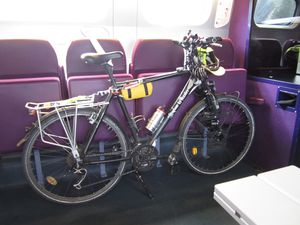 Caution ! Rock'n'Roll is fast getting used to luxury !